David Gómez is a renowned Majorcan pianist and composer born in Wattwil (Switzerland) in 1974. With more than 20 years of international artistic career, he stands out for the excellence of his music in its contemporary, classical, instrumental and cinematographic genre, and for his concerts as soloist around the world. He trained professionally in the Netherlands, perfecting his studies at the Rotterdam Conservatory on Piano, Tango for Piano and Orchestra Conducting.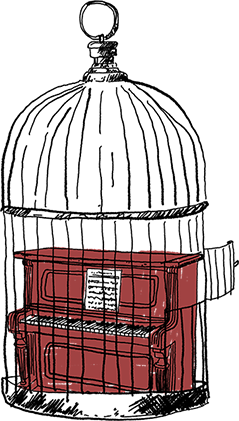 As a composer, he is a passionate storyteller with his piano, inspired by the most romantic love, life experiences and social justice. Between delicate melodies, ambient sounds and majestic silences, his music thrills, enamors and reaches with intensity the depths of souls and hearts. His record albums produced by the prestigious producer Joe Dworniak under his Riversfih Records label, reflect his artistic and professional evolution: The Island (2013), Pianographie (2017), Sous les étoiles (2019), and Lockdown on a piano Vol. I and II (2020) composed in Madrid in absolute solitude during confinement by COVID-19, recorded from his home with his mobile phone. In their different creative stages, each album is a journey to the infinity of his inner universe. As a musician he is a tireless seeker, demanding and lover of the smallest details. His last two works, produced by Joe Dworniak and soon available are: Spring in the Dark (2021), studio album recorded in Spain, England and Hungary, and A letter from Mars (2021) recorded at his home in Palma de Mallorca.
Inseparable from the piano since he was a child, David gave his first concert at the age of 14 and since then touring has become his way of life. Highlights include performances at Carnegie Hall in New York, Concertgebouw in Amsterdam, Concertgebouw in Doelen (Rotterdam), Cairo Opera House, Chicago Cultural Center, India International Center, Pushkin Museum in Moscow, National Concert Hall in Dublin, Polish Radio in Warsaw , South Africa, Jordan, Slovakia, United Arab Emirates, Australia, Spain, Argentina, Chile, Paraguay, Uruguay, Mexico, Nicaragua, Jamaica, Cuba, Panama, Morocco, Algeria, Tanzania, Zimbabwe, Austria, Germany, Japan, South Korea , Vietnam, Thailand, Indonesia, Singapore, Brazil, Venezuela, Palestine, Israel, Saudi Arabia, Syria, Cyprus, Greece, etc.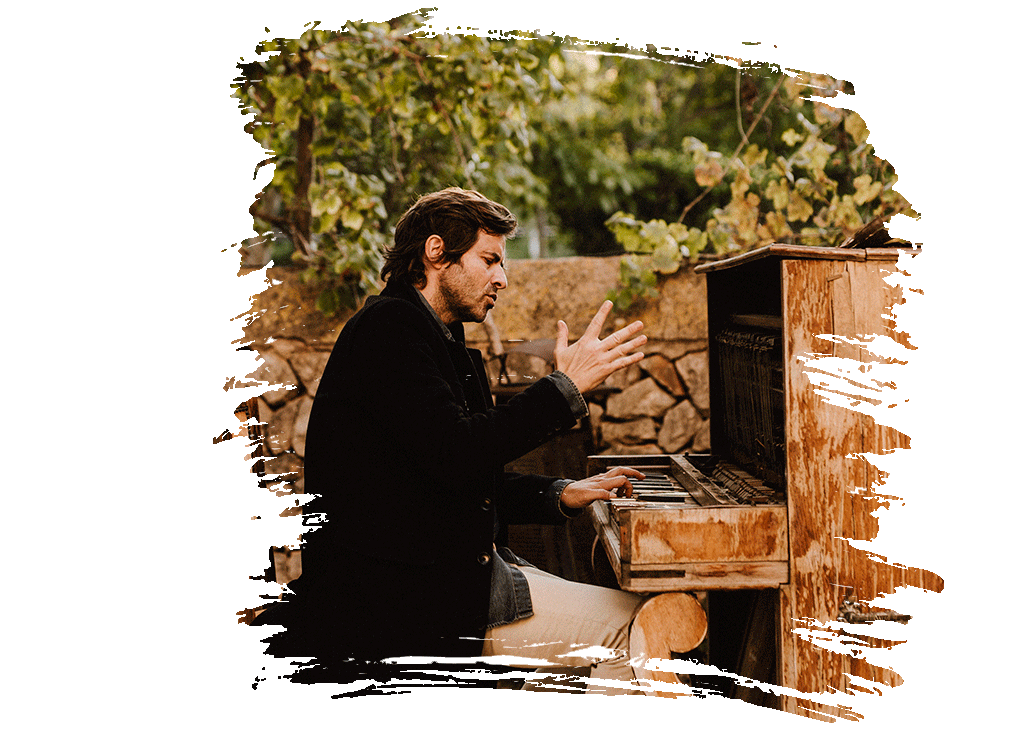 With a very careful and exquisite staging, the renowned show 1 PIANO AND 200 CANDLES by David Gómez demonstrates the originality, charm and magic of his dreamy, authentic and emotional character, unpredictable and overflowing with surprises. Under the starry sky and by candlelight, his live performances, as well as his music and sound, are powerful and of high quality. When David sits at the piano, it is a heavenly experience, dazzling as much for the pleasure and dedication that he transmits when playing his instrument, as for the so intimate, sensitive and spiritual connection with which his music reaches the hearts of the audience that admires him.
The 1 PIANO AND 200 CANDLES concert tour is for lovers of quality music, romantic and special atmospheres: lighthouses, ruined churches, cemeteries, abandoned buildings, train stations, historical ruins, beaches, etc.