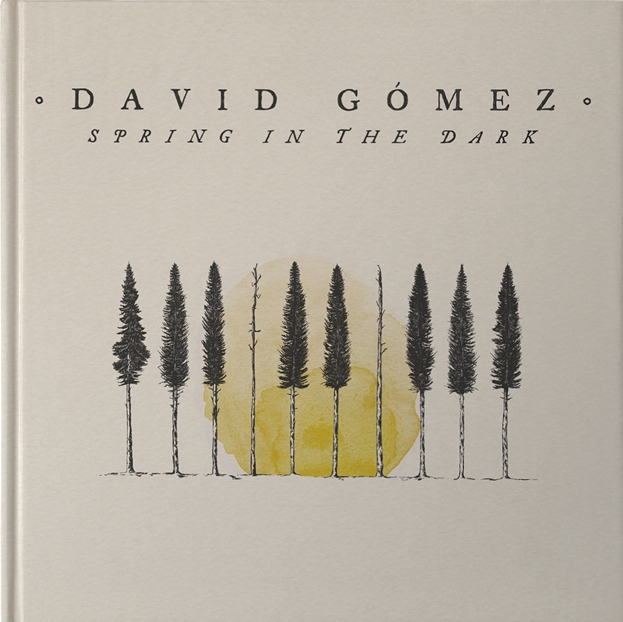 CD · spring in the dark ·
(2020)
Spring in the dark (2020) is David Gómez's latest studio album, produced by Joe Dworniak, recorded in Spain, England and Hungary. With an exquisite sound, the variety of its 12 pieces reflects the cinematic character of its music, combining piano pieces with orchestral pieces. Coming soon.
CD · lockdown on a piano ·
(2020)
Lockdown on a Piano (2020) is the most recent creation of David Gómez. It is a very intimate album, composed of 11 testimonial pieces inspired in Madrid in absolute solitude during the confinement by COVID-19, recorded from his home with his mobile phone.

CD · sous les étoiles ·
(2019)
Sous les étoiles is David's third studio album. Composed of 14 pieces inspired by emotional love stories, their melodies take us on a night trip through the most romantic France, will make you dream. Separate distinction deserves Open Arms, dedicated to marine life-saving work that the Spanish NGO Open Arms carries out in the Mediterranean Sea. Album produced by renowned producer Joe Dworniak, recorded between England and Mallorca, Spain.
CD · pianographie ·
(2017)
Pianographie is the second album from virtuoso pianist and composer, David Gómez. Composed of 13 pieces, this album is layered in simplicity and gently moving undertones and explores David's inherent love of the piano and the passion with which he plays & composes. Album produced by renowned producer Joe Dworniak, recorded in England.
CD · the island ·
(2013)
The Island is David's first album as a composer. He is inspired by the somewhat lonely life he experiences as a pianist, the loneliness and lack of company when he travels to perform in distant countries, the isolation he experiences from the many hours of daily practice and the distance felt when he is away from his family. Album produced by Joe Dworniak, recorded in England. Composed of 11 pieces and 2 singles: Idem and My piano.
Would you like David Gómez to compose a personalized piece for you?
Imagine the emotion and magic of your story expressed in music, a unique, special and everlasting memory: your own soundtrack.
If you want David to be inspired to compose a customized piece and be part of his discography, you tell your story and he will put it in music.