Would you like David Gómez to compose a personalized piece for you?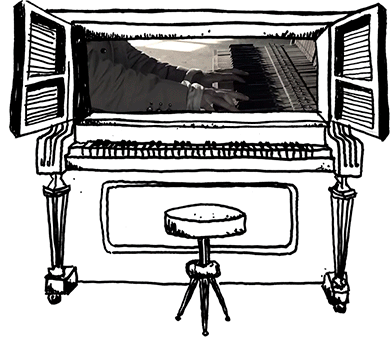 Imagine the emotion and magic of your story expressed in music, a unique, special and everlasting memory: your own soundtrack.
If you want David to be inspired to compose a customized piece and be part of his discography, you tell your story and he will put it in music.
Digital delivery in MP3 format. The work will be composed by David Gómez and produced by its prestigious producer Joe Dworniak in England. It includes sheet music, the possibility of being part of his discography and of the main digital music platforms under his authorship.
Characteristics and conditions:
– The piece will be original, created especially for the occasion.
– Approximate duration of the musical piece: 3 minutes.
– The MP3 file and the digital score will be sent by email.
– The composer reserves the right to play the piece created in concerts, register it and market it.
The copyrights are fully of the pianist and composer David Gómez.
Below you can explain a story in which the artist will be inspired to compose the piece.